Droop Nose Jib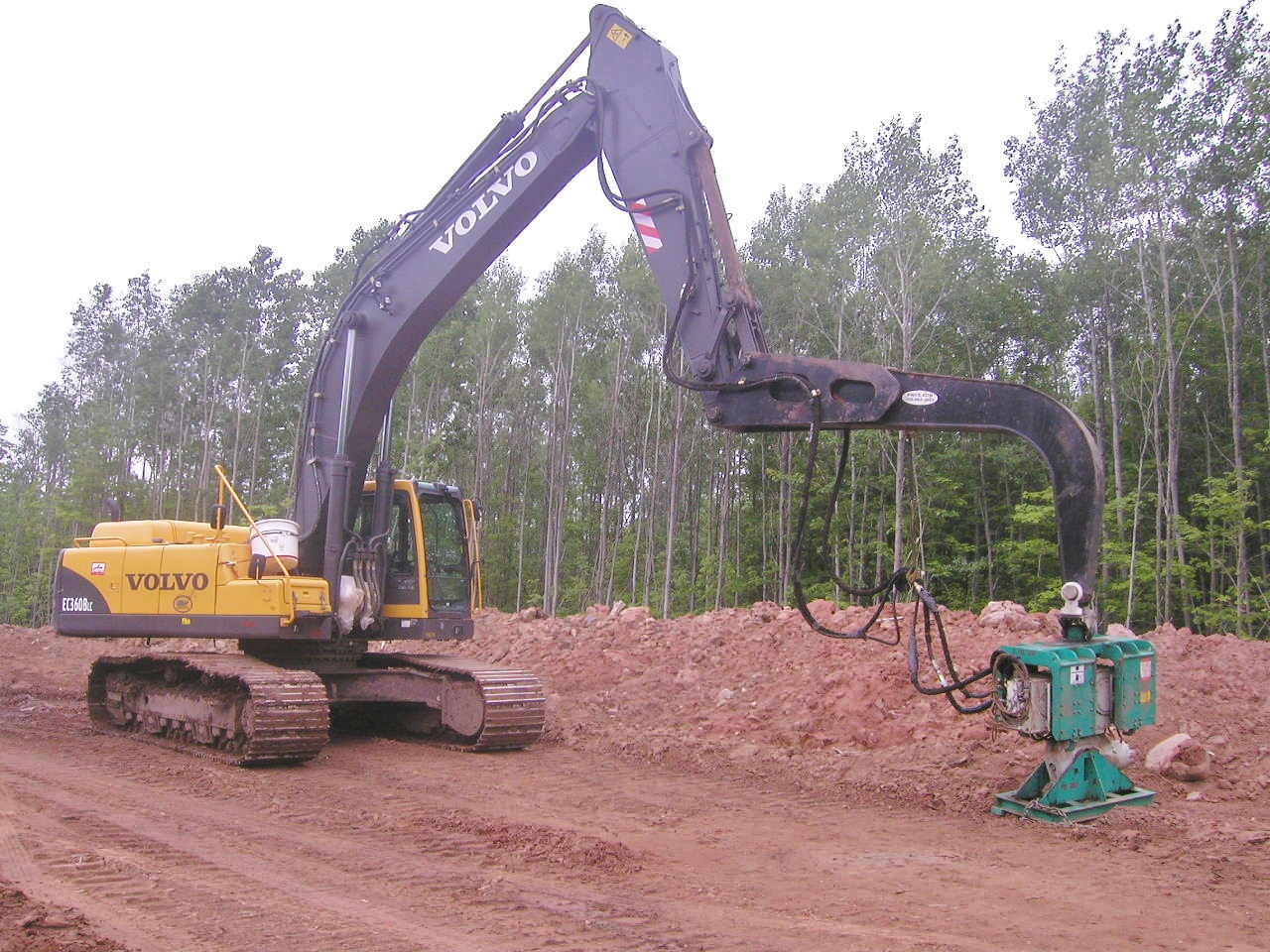 Makes any hanging tool easier to use and more effective!
Sheet Pile Hamer

Jib Magnet

Orange Peel Grapple
Here are just a few of the reasons to purchase a DROOP NOSE JIB.

No additional counterweights
Installs in two hours or less
No additional valves
Economical
Guaranteed
Fits multiple machines
No operator retraining
Local parts availability
Used on 25,000 to 500,000 pound machines
Available in many sizes and lengths

Need to go Higher, Build it Bigger
Paul Wever Construction Equipment is dedicated to product support for the construction equipment industry. We provide owners, operators, and dealers with solutions to their problems. If you have a need for engineering services, new product development, or current product support, please call us.
Paul Wever Construction Equipment Co., Inc.
401 Martin Dr. -- P.O. Box 85
Goodfield, IL 61742
1-800-990-7923
Click on address for directions.
Send comments to: mpadilla@pwce.com

Copyright © 1998 Paul Wever Construction Equipment Co., Inc./Paul Wever. All rights reserved.
Last Revised: 11/06/98