Got a Wheel Loader,
but need a Dozer?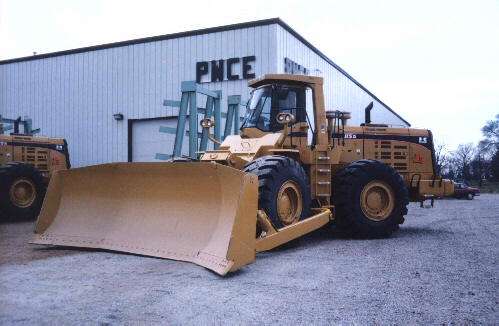 PWCE has the answer!
A Rubber Bull.
Let Paul Wever Construction Equipment help you
turn your wheel loader into a pushdozer.
Why you ask?
Higher road speed
Bring new life to
an older machine
Local parts
availability
Guaranteed
Many conversions
available
No operator
retraining
Benefits of Conversion
Cost of conversion is dramatically less than purchasing a new machine.
Conversion to a push dozer adds value to the machine.
Reduces maintenance costs because of the local parts availability.
More productivity with new functions added to the machine.
PWCE converts the wheel loader at their facility. Your company does not use valuable working time to install the conversion.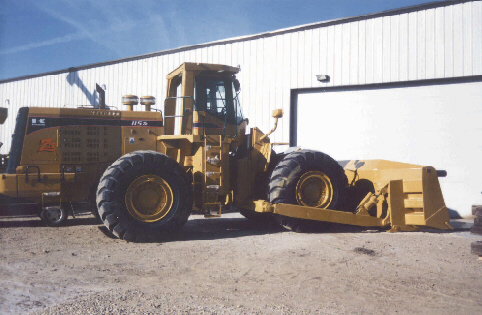 Paul Wever Construction Equipment is dedicated to product support for the construction equipment industry. We provide owners, operators, and dealers with solutions to their problems. If you have a need for engineering services, new product development, or current product support, please call us.
If you have any questions, please contact Paul Imm - Sales Manager.
Paul Wever Construction Equipment Co., Inc.
401 Martin Dr. -- P.O. Box 85
Goodfield, IL 61742
1-800-990-7923
Click on address for directions.
Send comments to: mpadilla@pwce.com

Copyright © 1998 Paul Wever Construction Equipment Co., Inc./Paul Wever. All rights reserved.
Last Revised: 11/6/98