HIGH RISE CAB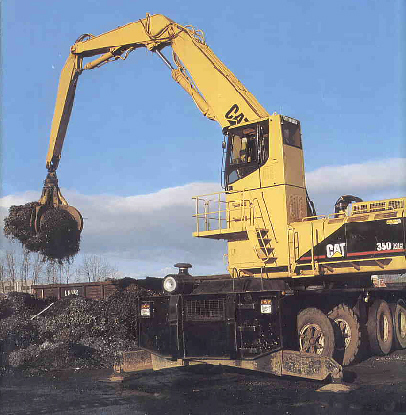 Features and Benefits
Cab sits 6 feet above the regular position
Better visibility of work site
Cab tilts forward
Easier to transport to next worksite
Cab has walk around stairway
Provides better access to cab and machine
Conceals gen set inside riser
Made for many styles and models of excavators
Installation Available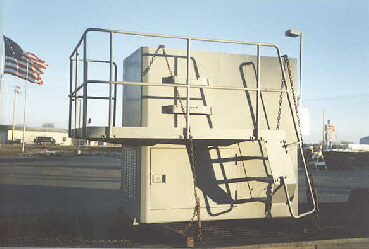 A close up picture of the high rise attachment shows the walk
around platform and the door that allows easy access to the generator set.
Installation Process
The attachment is designed to fit your machines dimensions.
The cab is taken off of the machine.
The high rise attachment is installed where the cab is designed to sit.
The original cab is mounted to the top of the high rise attachment.
Paul Wever Construction Equipment is dedicated to product support for the construction equipment industry. We provide owners, operators, and dealers with solutions to their problems. If you have a need for troubleshooting information, engineering services, new product development, or current product support, please contact Paul Imm - Sales Manager.
Paul Wever Construction Equipment Co., Inc.
401 Martin Dr. -- P.O. Box 85
Goodfield, IL 61742
1-800-990-7923
Click on address for directions.
Send comments to: mpadilla@pwce.com

Copyright © 1998 Paul Wever Construction Equipment Co., Inc./Paul Wever. All rights reserved.
Last Revised: 11/16/98