P.W.C.E. NEWS BREAK
News Worthy of a Break from Your Daily Grind
Winter 2001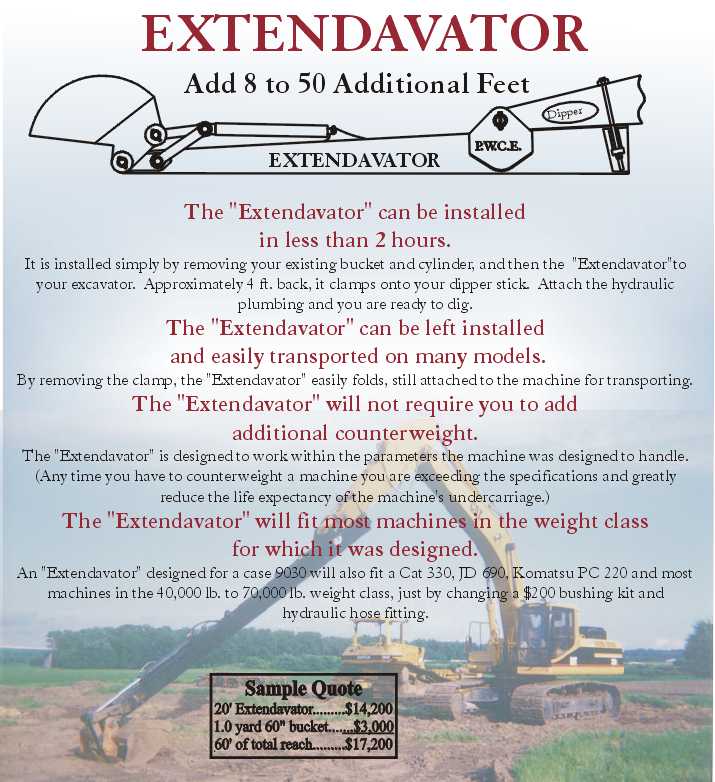 ---
BUCKET SUSPENSION CONTROL
Feeling sick from being pitchedaround in your seat?
PWCE has the antidote.


---
Hearing Loss Prevention
OSHA issued a health standard mandating a comprehensive hearing conservation program for noise exposed workers in general industry in 1983. However, a number of recent studies have shown that a large number of construction workers experience work-related hearing loss. In addition, current industry practice with regard to the use of engineering, administrative, and personal protective equipment to reduce exposure to noise is low in this industry.
---
Web Sites Worth Checking Out:
On this site you can make bids on their construction equipment auction, search for a Blue Book price, as well as the Green Guide to Equipment Values. You can also check equipment specs and check out the latest industry news.
Esasa.com is a trading posts of sorts for surplus machinery divided in categories from transportation to textiles.
Check out this informative site. It's easy navigation allows you to find answers to any questions you may have about this Minnesota company.
---
Extendable Paw
Increase your excavators reach up to 30%...
The Extendable Paw is a cost effective way to add extra reach and digging depth to your excavator.
Compare the cost difference between the Extendable Paw and purchasing a larger machine to get the desired reach.
---
Winterizing Your Equipment
Let machine idle until reaching operating temperature
Use dual-range, multiviscosity hydraulic fluid year round
Use a 50/50 mixture of water and antifreeze

Check belts and hoses for cracks, swelling, etc...
Store tires in a cool, dry place
Fill the diesel tank to avoid condensation
Change the oil to avoid corrosion
---
P.W.C.E. END BREAKER
| | |
| --- | --- |
| | PWCE was asked to come up with a solution to Reynolds Aluminum's slag breaking problem. PWCE decided a slight modification to a mini-excavator would do the trick, and it did. Our END BREAKER could take extreme temperatures up to 900 degrees, fit into their size restrictions, and meet all operator safety concerns. |
---
What do you get when you add a LONG DIPPER and a STRETCHED BOOM?
Answer: The PCWE LONG FRONT.
Features either a 3' rake with thumb or a bucket
Can be used in a variety of working conditions
Designed for many excavators
Register to Recieve Newsletter
Send comments to: mpadilla@pwce.com

Copyright © 2000 Paul Wever Construction Equipment Co., Inc./Paul Wever. All rights reserved.
Last Revised: 11/5/00